Post by Pinnacle on Jan 20, 2019 0:32:52 GMT
SANCTUMThe Peacemaker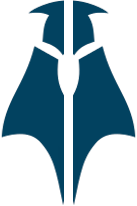 The BioReal Name:
Zacchaeus Concilius Tiberion
Hero Name:
Sanctum
Title:
The Peacemaker
Alignment:
Neutral Good
Age:
18
Gender:
Male
Race:
Remnant (Homo Sapiens Semblens)
Hair:
Black
Eyes:
Bright Blue
Height:
5'8"
Weight:
160 lbs.
Blood type:
AB+
The Looks
The Personality
Zacchaeus Tiberion is a very calm and collected individual. He tends to always maintain an air of pensivity, which can make him come off as aloof unintentionally.
The Story
Zacchaeus Tiberion is the son of Arturius Tiberion, a somewhat famous general in the United States military and operative of the CAFC. Having shown to possess superhuman abilities at a young age, his father, wanting only the best for his son, had him sent to the Beacon Institute for the Gifted, or BIG, where he aced his exams and graduated from its advanced college curriculum at age 17.
Now, having recently graduated, he seeks to follow in his father's footsteps and make a name for himself as an operative of the CAFC.
The Powers
Zacchaeus possesses two powers; the power to manipulate momentum within his sphere, which he utilizes for a variety of applications, and the power to utilize his body's life energy to heal and protect himself.
Serenity:
Zack can manipulate the kinetic energy, or force of movement, of things within his aura, which extends to about 5 feet in every direction from him. This manipulation includes three categories: Redirection, Absorption, and Projection. An example of all three of these categories would be A) Redirecting the direction of his falling momentum to turn it into a kind of flight, B) Absorbing the momentum of his fall, stopping himself dead in the air and allowing him to hover, and C) Projecting that absorbed terminal velocity momentum into a nearby rock in his aura, sending it flying at an intended target. Energy can be stopped by his aura as well, but usually only if it is sufficiently concentrated so as to be similar to regular matter in property. To others, this might appear to be psychokinesis, as it has similar applications. This is, in fact, not the case.
Aura:
Zack is by no means a regenerative hero, but Zack can heal about 10 times quicker from injuries than a normal human, which lessens his recuperation times and seals up minor injuries swiftly. Otherwise, his aura makes him more durable, allowing him to be a bit more survivable than a regular human. (Mostly an RP mechanic to keep him from straight up dying in a thread, but worth placing here.)
The Items
Heavy Armor:
Occasionally, Zack wears heavy armor into battle. This armor is just what it sounds like. It's heavy. Is it bullet proof? No. Does it offer protection? Well, yes. But mostly, it's just heavy. This is its primary purpose, more weight means a greater terminal velocity, which, somewhat unintuitively, means faster flight for Zack. (More kinetic energy to work with.)
Scylla & Charybdis:
Zack has custom "Shot Gauntlets" which he calls Scylla and Charybdis. The gauntlets themselves allow Zack to project kinetic energy further than he would normally be able to do, out to 20 feet, although this manipulation beyond his own aura is weaker than within it, and cannot dead stop projectiles at high velocity to much as slow them or redirect them somewhat, allowing him to better protect civilians around him. Also, they are able to convert kinetic energy that he places within them into projectiles of pure force. (As a side note, the gauntlets are also extremely heavy.)
The RP Mechanics
Upbringing:
Zack is trained in multiple forms of hand to hand combat and is quite agile. He is also quite intelligent.
The Weaknesses
Serenity:
Again, energy can only be stopped if it is sufficiently concentrated so as to be similar to a noticeable amount of matter. For instance, if said energy has considerable force behind it, this implies that it has a physical enough presence that it can be stopped. If said energy has no considerable force behind it, it is not solid enough to be manipulated.
Aura:
Again Zack is by no means a regenerative hero. He is not about to grow back limbs or come back from being a drop of blood or something.
Scylla & Charybdis:
These gauntlets are, unfortunately, vulnerable to electromagnetic radiation, and can be disabled temporarily by the like.